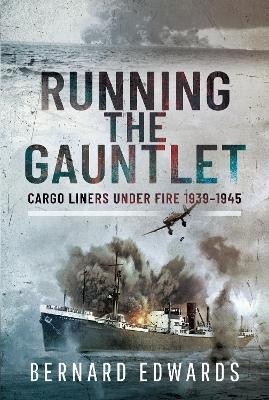 Formato papel
[En stock. Entrega en 24 / 48 horas]
PVP.

28,00€
Comenta y valora este libro
resumen
comentarios
índice
The British Merchant Navy dominated the world trade routes in the years leading up to the Second World War. The star players of the fleet were the cargo liners, faster and larger than the tramps and offering limited passenger accommodation. On the outbreak of war these cargo liners became crucial to the nation's survival using their speed and expertise to evade Nazi warships, raiders and U-boats.

Initially operating alone, but increasingly relying on Royal Navy protected convoys, these key elements of the Merchant Navy plied the oceans and seas despite mounting losses, throughout the war years.

This superbly researched book describes numerous dramatic incidents. Some ended in disaster such as the New Zealand Shipping Company's Turakina which was sunk after a running battle with the German raider Orion. Others were triumphs for example Operation Substance when six fast cargo liners succeeded against all the odds in reaching besieged Malta with vital supplies.

The common denominations in all these historic voyages were the courage and skilled seamanship of the Merchant Navy crews. As Running The Gauntlet vividly illustrates, their contribution to victory, too long overlooked, cannot be overstated.
Formato papel
[En stock. Entrega en 24 / 48 horas]
PVP.

28,00€
Otros libros de Edwards, Bernard
[Sin existencias. Plazo de entrega breve]

PVP. 20,00€

[En stock. Entrega en 24 / 48 horas]

PVP. 26,50€

[Sin existencias. Plazo de entrega breve]

PVP. 25,00€

[Sin existencias. Plazo de entrega breve]

PVP. 29,00€

[Sin existencias. Plazo de entrega breve]

PVP. 28,00€

[Sin existencias. Plazo de entrega breve]

PVP. 23,00€

[Sin existencias. Plazo de entrega breve]

PVP. 33,00€

[Sin existencias. Plazo de entrega breve]

PVP. 19,50€