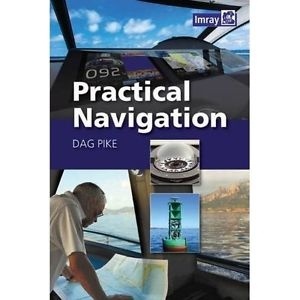 Formato papel
[En stock. Entrega en 24 / 48 horas]
PVP.

27,00€
Comenta y valora este libro
FICHA TÉCNICA
Editorial: Imray
ISBN:

978-1-84623-681-5

Fecha de edición:

2015

Idioma:

Castellano

Encuadernación:

Rústica

Dimensiones: 0 cm x 0 cm

Nº páginas:

0

Materias: Navegación deportiva

/
resumen
comentarios
índice
This comprehensive and authoritative guide to practical navigation draws on the author's extensive experience of leisure cruising and ocean racing.

It combines detailed directions on how to navigate along coasts, in harbours, at night and in bad weather with easy-to-understand technical information about the electronic tools involved in safe navigation, including radar, GPS, AIS and chart plotters.

Key basics such as charts, buoys, lights and tides are carefully explained and illustrated with diagrams and colour photographs throughout. Practical descriptions of navigation scenarios, such as fixing a position or plotting a course, are brought to life with anecdotes and precise detail.

An indispensable reference guide for anyone wishing to sail or motor a boat safely in any situation.
Formato papel
[En stock. Entrega en 24 / 48 horas]
PVP.

27,00€
Otros libros de Pike, Dag
[En stock. Entrega en 24 / 48 horas]

PVP. 43,00€

[En stock. Entrega en 24 / 48 horas]

PVP. 39,50€

[Sin existencias. Plazo de entrega breve]

PVP. 34,00€

[Sin existencias. Plazo de entrega breve]

PVP. 35,00€

[Sin existencias. Plazo de entrega breve]

PVP. 18,00€

[Sin existencias. Plazo de entrega breve]

PVP. 16,00€

[En stock. Entrega en 24 / 48 horas]

PVP. 28,00€

[Sin existencias. Plazo de entrega breve]

PVP. 32,00€

[En stock. Entrega en 24 / 48 horas]

PVP. 28,00€

[Sin existencias. Plazo de entrega breve]

PVP. 28,00€

[En stock. Entrega en 24 / 48 horas]

PVP. 24,50€

[En stock. Entrega en 24 / 48 horas]

PVP. 25,50€