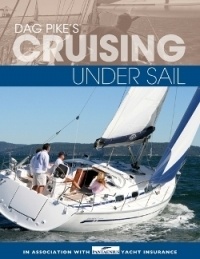 Formato papel
[Sin existencias. Plazo de entrega breve]
PVP.

32,00€
Comenta y valora este libro
resumen
comentarios
índice
Many sailboat owners undertake cruises in their boats, travelling from one port to another, sometimes on a day trip and sometimes for a week or two. The aim of this book is to give novices the information to cruise safely and enjoyably, covering:

- the preparations before setting off
- assessing the sea and weather conditions
- briefing the crew
- navigating
- coping when things go wrong
- operating the boat under different and sometimes challenging conditions
- conforming with rules and regulations

With advice, hints, tips and personal anecdotes, this is a very practical book - rather than being compartmentalized into sections on weather/navigation etc, it accompanies the cruiser from departure to their safe arrival at their destination, drawing out the practical lessons at each stage of the passage from the theory found in text books. The superb photography illustrates the text and will inspire sailors of all levels.
Formato papel
[Sin existencias. Plazo de entrega breve]
PVP.

32,00€
Otros libros de Pike, Dag
[En stock. Entrega en 24 / 48 horas]

PVP. 43,00€

[En stock. Entrega en 24 / 48 horas]

PVP. 39,50€

[Sin existencias. Plazo de entrega breve]

PVP. 34,00€

[Sin existencias. Plazo de entrega breve]

PVP. 35,00€

[Sin existencias. Plazo de entrega breve]

PVP. 18,00€

[Sin existencias. Plazo de entrega breve]

PVP. 16,00€

[En stock. Entrega en 24 / 48 horas]

PVP. 27,00€

[En stock. Entrega en 24 / 48 horas]

PVP. 28,00€

[En stock. Entrega en 24 / 48 horas]

PVP. 28,00€

[Sin existencias. Plazo de entrega breve]

PVP. 28,00€

[En stock. Entrega en 24 / 48 horas]

PVP. 24,50€

[En stock. Entrega en 24 / 48 horas]

PVP. 25,50€