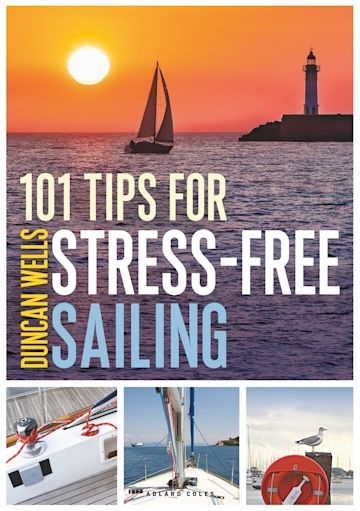 Formato papel
[Sin existencias. Plazo de entrega breve]
PVP.

26,00€
Comenta y valora este libro
resumen
comentarios
índice
Here are the answers to all your boating questions and dilemmas. This book is packed with 101 essential punchy sailing tips for sailors to read before and during sailing for a stress-free, enjoyable time at sea, from expert sailing instructor, Duncan Wells. In this accessible, easy-to-absorb handbook, Duncan will share his tried-and-tested techniques and advice on sail setting, mooring, anchoring, navigation, sailing in heavy weather and more.

Step-by-step photographs, diagrams and clear instructions will guide you through each tip, and this book is perfect to dip in for help with a particular sailing problem.

In this book, Duncan will tell you all about how to:
- Calculate the speed of the tide by eye
- Follow the rule of the road
- Calibrate the depth sounder
- Calculate the displacement speed of your hull
- Reef early for an easy life
- Use the chart plotter to calculate when to tack
- Pick up buoys from the cockpit
- Look after your zips
And many, many more!

This new title in Duncan Wells' popular Stress-Free mini-series will be a godsend to all boaters looking for tips, hints and solutions to everyday boating problems, and will complement Stress-Free Sailing and Stress-Free Navigation.
Formato papel
[Sin existencias. Plazo de entrega breve]
PVP.

26,00€
Otros libros de Wells, Duncan
[En stock. Entrega en 24 / 48 horas]

PVP. 16,00€

[En stock. Entrega en 24 / 48 horas]

PVP. 25,00€

[En stock. Entrega en 24 / 48 horas]

PVP. 28,00€

[En stock. Entrega en 24 / 48 horas]

PVP. 29,00€