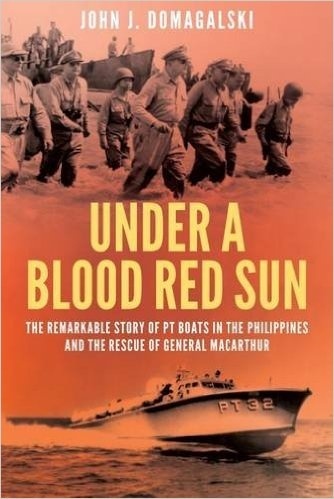 Formato papel
[En stock. Entrega en 24 / 48 horas]
PVP.

32,00€
Comenta y valora este libro
resumen
comentarios
índice
The true story behind the exploits of the unit that was immortalized in the blockbuster 1945 movie They Were Expendable.

During the opening days of World War II in the Pacific, a small group of American sailors in the Philippines were propelled into the forefront of the fighting. They were manned with six small wooden torpedo (PT) boats and led by a courageous, larger-than-life character in Lieutenant John D. Bulkeley. The men of Torpedo Boat Squadron 3 faced insurmountable odds as they conducted a series of heroic operations against the navy and air power of Imperial Japan.

As America's defense of the Philippines crumbled under the weight of a massive Japanese assault, the courageous activities of Bulkeley's men made headlines across the U.S.?often as the only good news coming from the bleak Pacific front. The unit achieved everlasting fame by evacuating General Douglas MacArthur from the front. Then the squadron continued to fight on until all six of its torpedo boats were lost under fire. The fate of the doomed American defenders was sealed when the Japanese won the battle for the islands in the spring of 1942.

The exploits of the unit were immortalized in the blockbuster 1945 movie They Were Expendable, starring John Wayne and Robert Montgomery, but since then the saga of Bulkeley and his men has slipped into history. Under a Blood Red Sun revives the story of the Philippine PT-boats through the intertwined accounts of Bulkeley and his subordinate officers and men. It is a story of the courage and sacrifice of men thousands of miles from their homeland, representing American gallantry and fighting prowess, while giving the Japanese a taste of what was further to come their way.
Formato papel
[En stock. Entrega en 24 / 48 horas]
PVP.

32,00€
Otros libros de Domagalski, John J.
[En stock. Entrega en 24 / 48 horas]

PVP. 25,00€

[En stock. Entrega en 24 / 48 horas]

PVP. 32,00€