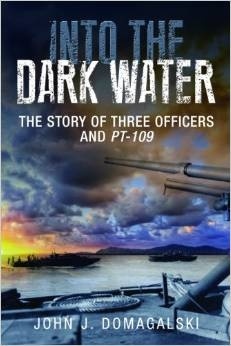 Formato papel
[En stock. Entrega en 24 / 48 horas]
PVP.

32,00€
Comenta y valora este libro
resumen
comentarios
índice
Main Selection of the Military Book Club Made famous by her final commanding officer, John F. Kennedy, PT-109 is one of the most celebrated warships in American history. However, a full chronicle of PT-109 s wartime story has heretofore been lacking. Behind the familiar account of the future president and the boat s violent demise is the little-known record under two previous officers during the swirling battles around Guadalcanal.In these mainly nocturnal fights, when the Japanese navy was at its apex, America s small, fast-boat flotillas would sally out to probe enemy strength, vying with enemy destroyers, who were similarly roaming the waters and able to blast a PT-boat out of the water if main armament could be brought to bear. It was constant hit-and-run and dodging between searchlights across Iron Bottom Sound, as the PT-boats darted in among the enemy fleet, like a barroom brawl with the lights turned out. Bryant Larson and Rollin Westholm preceded Kennedy as commanders of PT-109, and their fights with the brave ship and its crew hold second to none in the chronicles of US Navy daring. As the battles moved on across the Pacific the PT-boat flotillas gained confidence, even as the Japanese, too, learned lessons in how to destroy them.Under its third and final commander, Kennedy, PT-109 came a cropper as a Japanese destroyer suddenly emerged from a dark mist and rammed it in half. Two crewmen were killed immediately but Kennedy, formerly on the swim team at Harvard, was able to shepherd his wounded and others to refuge. His unsurpassed gallantry can not resist retelling, yet the courage of the book s previous commanders have not till now seen the light of day.This book provides the complete record of PT-109 in the Pacific, as well as a valuable glimpse of how the American Navy s daring and initiative found its full playing field in World War II. REVIEWS Domagalski performs a highly proficient job as he brings these skippers, their crews, and their boat to life, in the process emphasizing that while PT-109 remains most closely connected to Kennedy, the little warship had plenty of other adventures before the future president arrived in the South PacificStone and Stone "I thoroughly enjoyed the book, inasmuch as I learned things that I never knew. . . . I highly recommend this book to anyone who is interested in PT boats and their history. T. Garth Connelly, in PT Boat WorldHistory has long recorded that John F. Kennedy's heroic efforts after the sinking of his PT-109 led to his successful political career as Representative, Senator, and ultimately President. But, as John Domagalski demonstrates in this thoroughly researched narrative, there was far more to the boat's achievements in the South Pacific than the terrifying night when a Japanese destroyer cut her in two. This account crackles with intensity.Paul Stillwell, Naval historian and author"
Formato papel
[En stock. Entrega en 24 / 48 horas]
PVP.

32,00€
Otros libros de Domagalski, John J.
[En stock. Entrega en 24 / 48 horas]

PVP. 25,00€

[En stock. Entrega en 24 / 48 horas]

PVP. 32,00€