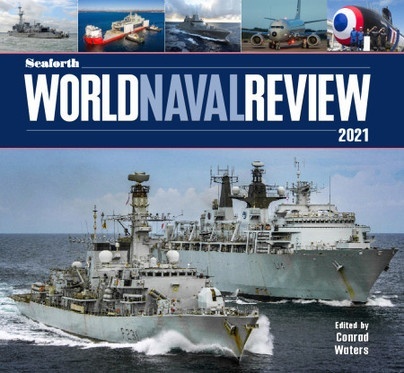 Formato papel
[Sin existencias. Plazo de entrega breve]
PVP.

45,00€
Comenta y valora este libro
resumen
comentarios
índice
For over a decade this annual has provided an authoritative summary of all that has happened in the naval world in the previous twelve months, combining regional surveys with one-off major articles on noteworthy new ships and other important developments. Besides the latest warship projects, it also looks at wider issues of significance to navies, such as aviation and weaponry, and calls on expertise from around the globe to give a balanced picture of what is going on and to interpret its significance.

The latest of the in-depth 'Significant Ships' series cover the US Navy's America (LHA-6) class amphibious ships; the Singaporean Independence, an indigenous design of Littoral Mission Vessel; and the venerable Type 23 frigate, still the mainstay of the British Royal Navy's surface fleet. Technological subjects include an analysis of stealth at sea by Norman Friedman, the US Standard missile family by Richard Scott, as well as David Hobbs' regular review of naval aviation. This year the reviews of specific fleets focus on the navies of Sweden and Nigeria, two medium sized naval powers with very different histories.

Firmly established as the only annual naval overview of its type, the World Naval Review is essential reading for anyone – whether enthusiast or professional – interested in contemporary maritime affairs.
Formato papel
[Sin existencias. Plazo de entrega breve]
PVP.

45,00€
Otros libros de Waters, Conrad
[En stock. Entrega en 24 / 48 horas]

PVP. 59,00€

[Sin existencias. Plazo de entrega breve]

PVP. 43,00€

[Sin existencias. Plazo de entrega breve]

PVP. 36,00€

[Sin existencias. Plazo de entrega breve]

PVP. 49,00€