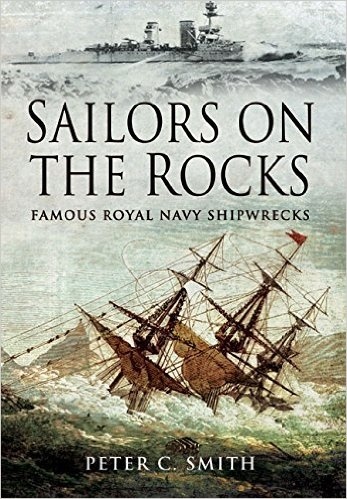 Formato papel
[En stock. Entrega en 24 / 48 horas]
PVP.

49,00€
Comenta y valora este libro
resumen
comentarios
índice
For three hundred years or more the Royal Navy really did Rule the Waves , in the sense that during the numerous wars with our overseas enemies, British fleets and individual ships more often than not emerged victorious from combat. One French Admiral was to generously acknowledge that the Royal Navy possessed, a tradition of victory. And yet, in every other way, the waves were never ruled by any maritime power. Great fleets might wax and wane, ships grow ever more complex and powerful, but the sea, the eternally cruel sea, was always to have the final say.

This book highlights a sample array of disasters, occurring when men-of-war faced the ultimate test of the elements and lost. Among such tragedies are the wrecking of the Coronation in 1691, the destruction of the Winchester in 1695 and the great storm of 1703, along with a host of shipwrecks on far-flung shores from New Zealand to Nova Scotia, and from Florida to South Africa. Some of the featured stories are already famous, like that of the Birkenhead. Others are lesser-known, like the sister cruisers Raleigh and Effingham, separated by many years. More recently, steam power replaced the uncertainties of sail, but even so losses continued, from little destroyers in both world wars (Narborough, Opal and Sturdy among them) through great battleships like Montagu. Even modern warships equipped with every modern navigational device come to grief; witness the strange affair of the frigate Nottingham, or the humiliating grounding of the nuclear 'wonder' submarine Astute on Skye in 2010.

This unique book presents a fascinating insight into the malevolent power of the sea and storms over man's creation and dominion, chronicling some of the most dramatic shipwrecks ever to have occurred in our seas.
Formato papel
[En stock. Entrega en 24 / 48 horas]
PVP.

49,00€
Otros libros de Smith, Peter C.
[Sin existencias. Plazo de entrega breve]

PVP. 43,00€

[Sin existencias. Plazo de entrega breve]

PVP. 21,00€