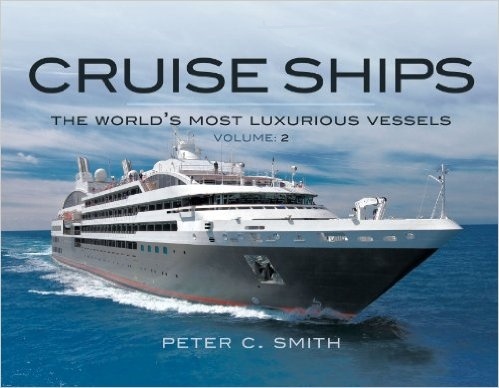 Formato papel
[Sin existencias. Plazo de entrega breve]
PVP.

43,00€
Comenta y valora este libro
resumen
comentarios
índice
Peter C. Smith presents us here with the second release in his visually splendid Cruise Ships series. Whilst his first book concerned itself with the large-scale ships currently cruising through our seas (those weighing 40,000 GT and more) this volume focusses on the other end of the market; the ships that weigh in at less than 40,000 GT, but which are often much more stylish and aesthetically pleasing than their larger-scale counterparts. The elegant interiors and luxurious features on display in today's vast fleet of cruise liners remain unrecorded in all but holiday brochures. This book carries on in the tradition of Peter's last release, giving a complete overview of the best of these ships, the cream of the crop, so to speak.

Each color profile includes external and interior views of the featured ship. Details of the design, building and service history of each vessel are provided with vital statistics of the ship and its facilities.

This is a book of reference for maritime enthusiasts, would-be holiday cruisers and those who have been passengers. It serves as an impressive visual tribute to the best of the smaller scale fleet currently cruising globally.
Formato papel
[Sin existencias. Plazo de entrega breve]
PVP.

43,00€
Otros libros de Smith, Peter C.
[En stock. Entrega en 24 / 48 horas]

PVP. 49,00€

[Sin existencias. Plazo de entrega breve]

PVP. 21,00€