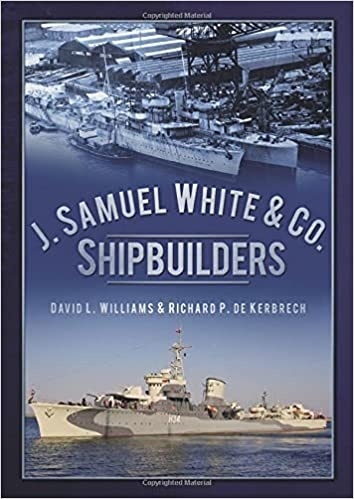 Formato papel
[Sin existencias. Plazo de entrega breve]
PVP.

16,00€
Comenta y valora este libro
resumen
comentarios
índice
J. Samuel White & Company was the oldest firm on the Admiralty List and built 252 ships for the Royal Navy alone. The yard's closure in 1966 ended 300 years of shipbuilding during which time the company had gained acclaim from mercantile and naval customers alike. Famed early on for fast Revenue cutters and naval brigs, in its final years Royal Navy destroyers earned it great distinction. Highly innovative, it developed and patented many pioneering products while other innovations included semi-diesel engines, heat exchangers, air conditioners and compressors, besides a range of marine thruster units. Not only did the company build ships and boats but it also constructed a range of marine aircraft. During the First World War, White's production accounted for 100 ships, including twenty-seven destroyers, and 201 seaplanes. Production during the Second World War added up to 317 ships, among them twenty-six destroyers and a large minelayer. Illustrated with photographs of these and many of the company's other products, this book tells the story of J. Samuel White and its subsidiary concerns, a business built on a reputation of quality which earned it the slogan: White's-built well-built! .
Formato papel
[Sin existencias. Plazo de entrega breve]
PVP.

16,00€
Otros libros de Williams, David L.
[En stock. Entrega en 24 / 48 horas]

PVP. 36,00€

[En stock. Entrega en 24 / 48 horas]

PVP. 53,00€

[En stock. Entrega en 24 / 48 horas]

PVP. 24,90€

[Sin existencias. Plazo de entrega breve]

PVP. 32,00€

[Sin existencias. Plazo de entrega breve]

PVP. 33,50€

[Sin existencias. Plazo de entrega breve]

PVP. 37,50€

[Sin existencias. Plazo de entrega breve]

PVP. 30,00€

[Sin existencias. Plazo de entrega breve]

PVP. 28,00€