Amphibious warfare "strategy and tactics from Gallipoli to Iraq"
Speller, Ian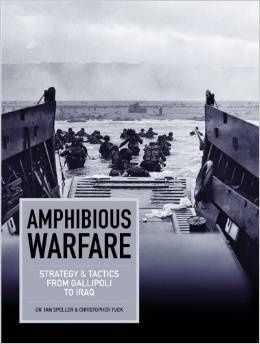 Formato papel
[Sin existencias. Plazo de entrega breve]
PVP.

35,00€
Amphibious warfare "strategy and tactics from Gallipoli to Iraq"
Speller, Ian
Comenta y valora este libro
resumen
comentarios
índice
Landing on a hostile beach is one of the most ancient forms and still most difficult forms of warfare. It requires unparalleled levels of planning, organisation, coordination and cooperation between the services. After the disasters of Gallipoli and Zeebrugge in the World War I, amphibious operations reached their maturity in World War II, and were essential in the defeat of Japan, while the D-Day landings signaled the beginning of the end for Hitler. Since 1945, a myriad of expeditionary naval forces have set off for a wide range of destinations, including Korea, Vietnam, the Falkland Islands, Grenada, the Balkans and Iraq in 2003. In the post-Cold War era, amphibious warfare has reached new heights of importance in its ability to intervene rapidly in crisis situations. Rather than following a narrative history, Amphibious Warfare: Strategy & Tactics takes the unique approach of building up the different stages of an amphibious campaign chapter by chapter, illustrating each with case studies. From planning and preparation to reaching landing zones, from beachhead consolidation to securing a target, Amphibious Warfare offers the complete picture of the people, strategy and tactics, ships and landing craft, tanks and aircraft, as well as the assaults involved. Illustrated with more than 150 photographs and including a 16-page colour plate section of more than 40 artworks, Amphibious Warfare is the complete guide to a form of conflict of increasing relevance to the modern world.
Formato papel
[Sin existencias. Plazo de entrega breve]
PVP.

35,00€
Otros libros de Speller, Ian
[Sin existencias. Plazo de entrega breve]

PVP. 41,00€

[Sin existencias. Plazo de entrega breve]

PVP. 38,90€