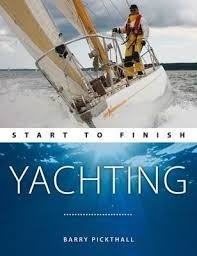 Formato papel
[En stock. Entrega en 24 / 48 horas]
PVP.

24,00€
Comenta y valora este libro
FICHA TÉCNICA
Editorial: Wiley
ISBN:

978-0-470-69752-8

Fecha de edición:

2009

Idioma:

Inglés

Encuadernación:

Rústica

Dimensiones: 0 cm x 0 cm

Nº páginas:

192

Materias: Navegación deportiva

/
resumen
comentarios
índice
Yachting is the perfect book for you if you are new to sailing, or if you are an experienced sailor wanting to broaden your skills and develop your techniques.

This easy-to-follow, step-by-step guide takes you through the world of knots, navigation and heavy-weather sailing. This book is accessible to all levels, giving those new to sailing straightforward advice, and shows experienced sailors how to take their sailing to the next level with professional tips on how to sail faster and safer.

Advice is included on basic principles, preparing to sail, your first sail and safety at sea, this book is packed with hundreds of illustrations and photographs, and is a great way to learn, develop and refresh your sailing skills.
Formato papel
[En stock. Entrega en 24 / 48 horas]
PVP.

24,00€
Otros libros de Pickthall, Barry
[Sin existencias. Plazo de entrega breve]

PVP. 34,28€

[Sin existencias. Plazo de entrega breve]

PVP. 38,00€

[Sin existencias. Plazo de entrega breve]

PVP. 27,90€