Warships of the great war era "a history of ship models"
Hobbs, David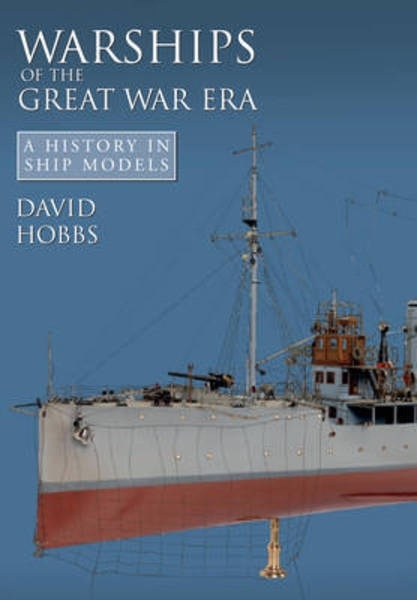 Formato papel
[En stock. Entrega en 24 / 48 horas]
PVP.

29,00€
Warships of the great war era "a history of ship models"
Hobbs, David
Comenta y valora este libro
FICHA TÉCNICA
Editorial: Seaforth Publishing
ISBN:

978-1-84832-212-7

Fecha de edición:

2014

Idioma:

Inglés

Encuadernación:

Tapa dura

Dimensiones: 0 cm x 29 cm

Nº páginas:

128

Materias: Modelismo naval

/
resumen
comentarios
índice
The National Maritime Museum in Greenwich houses the largest collection of scale ship models in the world, many of which are official, contemporary artefacts made by the craftsmen of the navy or the shipbuilders themselves, and ranging from the mid seventeenth century to the present day. As such they represent a three-dimensional archive of unique importance and authority. Treated as historical evidence, they offer more detail than even the best plans, and demonstrate exactly what the ships looked like in a way that even the finest marine painter could not achieve. This book is one of a series that takes a selection of the best models to tell the story of specific ship types - in this case, the various classes of warship that fought in the First World War, from dreadnoughts to coastal motor boats. It reproduces a large number of model photos, all in full colour, and including many close-up and detail views. These are captioned in depth, but many are also annotated to focus attention on interesting or unusual features. Although pictorial in emphasis, the book weaves the pictures into an authoritative text, producing an unusual and attractive form of technical history.
Formato papel
[En stock. Entrega en 24 / 48 horas]
PVP.

29,00€
Otros libros de Hobbs, David
[Sin existencias. Plazo de entrega breve]

PVP. 44,00€

[En stock. Entrega en 24 / 48 horas]

PVP. 43,00€

[En stock. Entrega en 24 / 48 horas]

PVP. 42,00€

[Sin existencias. Plazo de entrega breve]

PVP. 31,00€

[Sin existencias. Plazo de entrega breve]

PVP. 59,90€