US Navy Battleships 1886-98: The pre-dreadnoughts and monitors that fought the Spanish-American War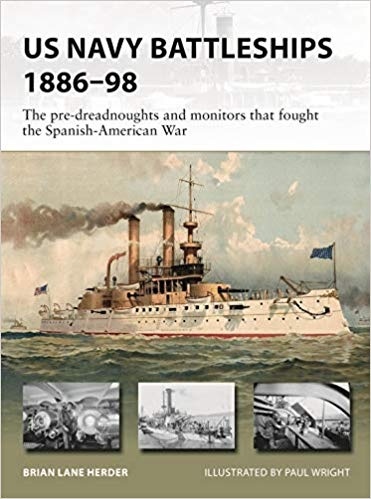 Formato papel
[En stock. Entrega en 24 / 48 horas]
PVP.

16,50€
US Navy Battleships 1886-98: The pre-dreadnoughts and monitors that fought the Spanish-American War
Comenta y valora este libro
resumen
comentarios
índice
After the American Civil War, the US Navy had been allowed to decay into complete insignificance, yet the commissioning of the modern Brazilian battleship Riachuelo and poor performance against the contemporary Spanish fleet, forced the US out of its isolationist posture towards battleships.

The first true US battleships began with the experimental Maine and Texas, followed by the three-ship Indiana class, and the Iowa class, which incorporated lessons from the previous ships. These initial ships set the enduring US battleship standard of being heavily armed and armoured at the expense of speed.

This fully illustrated study examines these first six US battleships, a story of political compromises, clean sheet designs, operational experience, and experimental improvements. These ships directly inspired the creation of an embryonic American military-industrial complex, enabled a permanent outward-looking shift in American foreign policy and laid the foundations of the modern US Navy.
Formato papel
[En stock. Entrega en 24 / 48 horas]
PVP.

16,50€