The Sinking of the Blücher "The Battle of Dr bak Narrows: April 1940"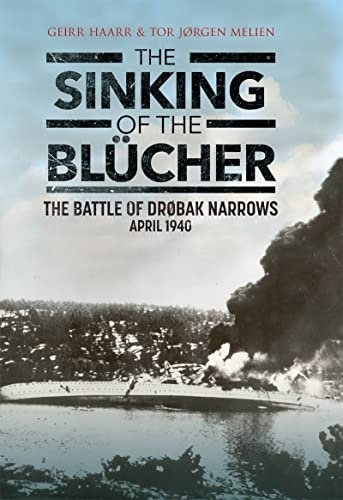 Formato papel
[Sin existencias. Plazo de entrega breve]
PVP.

38,00€
The Sinking of the Blücher "The Battle of Dr bak Narrows: April 1940"
Comenta y valora este libro
resumen
comentarios
índice
A lesser-known event during World War II, the sinking of the Blücher is key part of naval history that marked the beginning of the Norwegian Campaign. The Sinking of the Blücher is a comprehensive investigation into why the German cruiser, named for Gebhard Leberecht von Blücher (Prussian victor of the Battle of Waterloo), was approaching Oslo on the night of 9th April 1940, why and how she was sunk and the ramifications and significance of the event. The text also explores the influence of the British government and military on the reasons behind Operation Weserübung, the German invasion of Norway.

This book is a methodical, unbiased compilation of primary sources and archival material. It details the sequence of events leading to the sinking of the Blücher, the flagship of the force that was to seize Oslo, from setting sail for Norway, to evading British submarines in the Skagerrak, and finally sinking to the bottom of the Dr bak Narrows after being struck by Oscarsborg fortress gunfire and torpedoes. The text, which connects intricate accounts of the attacks, paints a picture of the sinking and explains the politics behind the military operations, and the result of the sinking which enabled King Haakon and his Government to escape to Britain, join the Allies and continue the resistance from there. Simultaneously, the primary source material individualize the sailors and military personnel involved in the sinking from both sides. The writing is accompanied by multiple maps and upwards of 200 stunning, photographs, many never-before-seen.
Formato papel
[Sin existencias. Plazo de entrega breve]
PVP.

38,00€