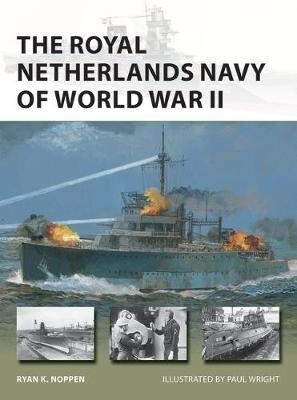 Formato papel
[En stock. Entrega en 24 / 48 horas]
PVP.

15,00€
Comenta y valora este libro
resumen
comentarios
índice
In the late 19th and early 20th century, a combination of coastal defence for the homeland and fleet defence for the East Indies became the established naval strategy for the Royal Dutch Navy and set the template for the world wars. Battleships were too expensive to build and maintain, so after World War I, there was significant investment in submarine development and construction. A handful of modern light cruisers and a new class of destroyers were also constructed during the interwar years to serve as a small Fleet-in-Being in the East Indies, as well as to support the actions of the navy's submarines. The light cruiser HNLMS De Ruyter and the Java-class light cruisers were the most powerful units of the new fleet whilst the backbone of the destroyer fleet was the Admiralen-class and the Tromp-class of destroyer leaders.

Beginning in December 1941, the Dutch Navy played a very active role in the defence of the East Indies against the Japanese during World War II. The Battle of the Java Sea at the end of February 1942 crushed Dutch naval power in the East Indies, sinking the cruisers Java and De Ruyter and killing Admiral Karel Doorman. However, several Dutch surface warships and submarines continued the fight against the Axis powers alongside the Allies until the end of World War II, including a pair of British-built destroyers, Van Galen and Tjerk Hiddes. This beautifully illustrated book from a leading scholar on Dutch military history provides a comprehensive guide to the Royal Netherlands Navy of the World War II period, complete with detailed cutaways and battleplates of the fleet in action.
Formato papel
[En stock. Entrega en 24 / 48 horas]
PVP.

15,00€
Otros libros de Noppen, Ryan K.
[En stock. Entrega en 24 / 48 horas]

PVP. 16,50€

[Sin existencias. Plazo de entrega breve]

PVP. 20,00€

[Sin existencias. Plazo de entrega breve]

PVP. 15,50€

[Sin existencias. Plazo de entrega breve]

PVP. 18,50€

[En stock. Entrega en 24 / 48 horas]

PVP. 19,00€