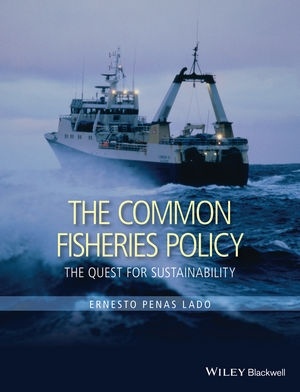 Formato papel
[Sin existencias. Plazo de entrega breve]
PVP.

210,00€
Comenta y valora este libro
resumen
comentarios
índice
Written by Ernesto Penas of the European Commission's Directorate-General for Maritime Affairs and Fisheries, this thorough and comprehensive book provides a full understanding of the European Commission's common fisheries policy (CFP), which is of major importance to all fisheries scientists and managers.

Commencing with introductory chapters which look at the history behind the CFP, its birth and enlargement, this excellent book continues with chapters covering the major aspects of the CFP including policies on conservation, fishing fleets, structure, control, and environment, the external sector, scientific advice, stakeholders and decision making. Further chapters consider the Mediterranean Sea, aquaculture and the reforms of the CFP. A concluding chapter looks at what's next for the CFP.

The Common Fisheries Policy is an essential reference for all fisheries managers and fisheries scientists throughout the world, and provides a huge wealth of important information for fish biologists, conservation biologists, marine biologists, environmental scientists and ecologists in academia, governmental and non-governmental organizations and commercial operations. Libraries in all universities and research establishments where fisheries and/or biological sciences are studied and taught should have copies on their shelves.
Formato papel
[Sin existencias. Plazo de entrega breve]
PVP.

210,00€