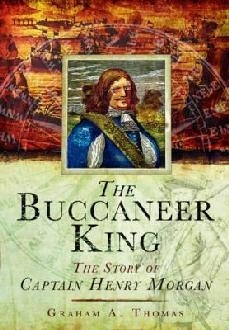 Formato papel
[En stock. Entrega en 24 / 48 horas]
PVP.

27,50€
Comenta y valora este libro
resumen
comentarios
índice
A New biography of Sir Henry Morgan, one of the most ruthless and successful privateers of the Caribbean is a graphic account of how Morgan amassed a fortune by sacking towns on the Spanish Main. Shows how Morgan, the buccaneer, became an admiral, was knighted and appointed governor of Jamaica.
Formato papel
[En stock. Entrega en 24 / 48 horas]
PVP.

27,50€
Otros libros de Thomas, Graham A.
[En stock. Entrega en 24 / 48 horas]

PVP. 19,50€

[En stock. Entrega en 24 / 48 horas]

PVP. 18,00€