THE BALTIC CAULDRON-Two Navies and the Fight for Freedom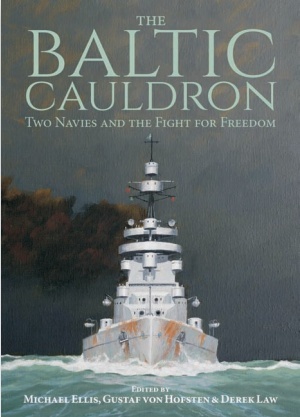 Formato papel
[Sin existencias. Plazo de entrega breve]
PVP.

36,00€
THE BALTIC CAULDRON-Two Navies and the Fight for Freedom
Comenta y valora este libro
FICHA TÉCNICA
Editorial: Whittles Publishing
ISBN:

978-1-84995-549-2

Fecha de edición:

2022

Nº edición:

1

Idioma:

Inglés

Encuadernación:

Tapa dura

Dimensiones: 0 cm x 0 cm

Nº páginas:

280
resumen
comentarios
índice
This is a history of navies in the Baltic Sea and its approaches, from the Skaggerak to the Gulfs of Bothnia and Finland. Throughout history, navies have inherently supported civil society and the prosperity that international trade brings.
Two navies in particular have played a significant role in the Baltic and this book portrays the relationship between the Swedish and British Navies over the centuries. In the 1700s Britain was a global naval power and developed doctrine, ships and culture which were copied by others, but the relationship with Sweden became special. While Britain and its navy depended upon Baltic Sea trade for timber, tar, iron and grain, the foundation was laid for the Swedish Navy, its self-image, tactics, materials and traditions.

Many of these interactions have centred around thrilling, colourful, strong individuals, and many are the stories of how their good sense and good judgement created friendship and trust, rather than discord andconflict. These collected accounts demonstrate how British naval officers have had an influence on the development, not only of the Swedish Navy, but also of Sweden itself. Only once during the centuries have thetwo countries been officially at war with each other, but not a shot was fired.

The Baltic Cauldron is a fitting and worthy tribute to both the Royal Navy and to the Royal Swedish Navy at its quincentenary.
Formato papel
[Sin existencias. Plazo de entrega breve]
PVP.

36,00€