Ship Style "Modernism and Modernity at Sea in the Twentieth Century"
Dawson, Philip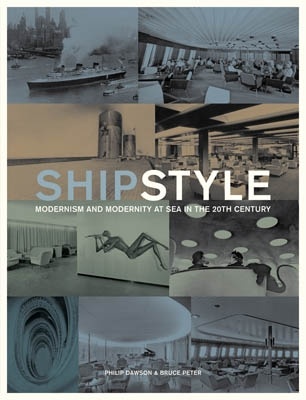 Formato papel
[Sin existencias. Plazo de entrega breve]
PVP.

48,00€
Ship Style "Modernism and Modernity at Sea in the Twentieth Century"
Dawson, Philip
Comenta y valora este libro
FICHA TÉCNICA
Editorial: Conway Maritime Press
ISBN:

978-1-84486-127-9

Idioma:

Castellano

Encuadernación:

Tapa dura

Nº páginas:

240
resumen
comentarios
índice
Ocean-liners are great symbols of modernity, progression and technological splendour. Equally significant is their lofty status as purveyors of elegance, style and innovation in aesthetic design. At one extreme, this may represent the decadence of lavish excess, whereas in other case, examples of understated clean lines and minimalist chic. According to Orwell, ships were seen to represent utopian visions of future paradises – and so represented the ideals of Modernism perhaps more effectively than any structure on dry land ever could. On the other hand they were equally powerful statements of imperialism and of commercial pride. These thoughts form the foundation of this marvellous present study.

Respected experts Philip Dawson and Bruce Peter team up to produce a fascinating and groundbreaking new examination of an area often approached as a component part, yet rarely assessed, in such detail, as an entity in its own right. Ship Style: Modernism and Modernity at Sea in the 20th Century tells the intriguing story of the development of the Modern Movement in passenger-ship design, from the first generation of steam-powered liners in the late-Victorian era to the cruise ships and ferries of the century's final decades.

Bringing together the scholarship and expertise of leading architecture, design and maritime historians, the narrative is broad in scope. With contributions from Gilbert Herbert, Peter Kohler, Paolo Piccione and Peter Quartermaine, it is a lavishly illustrated study of some of the world's most magnificent ocean liners, ferries and cruise ships. Modernism in ships is a complex and often overlooked area of design history and here the story is told against a backdrop of developments on terra firma – such as the 1925 Paris Exhibition, which made a broad range of eclectic modern styles fashionable; the rise of fascism; World War II and the advent of jet-air and space travel.

Liners of the first half of the 20th century offered glimpses of leisured and luxurious lifestyles for the privileged, but as technological progress was so rapid, it appeared that they also hinted at the possibility of futuristic model environments which, one day, might benefit everyone. Ship Style traces the developments of the Modern Movement in passenger-ship design in the 20th century, ranging from small excursion vessels to liners, cruise ships and ferries.

Ship Style includes many rare and previously unpublished images, as well as brochure illustrations, postcards, posters and general-arrangement diagrams. The book covers some of the 20th-century's most iconic modern liners as well as many lesser known, but equally fascinating, ships. Vessels explored at length in this originally approached study include: Ile de France, Bremen, Normandie, Nieuw Amsterdam, Kalakala, Stockholm, Robert Ley, United States, Cristoforo Columbo, Andrea Doria, Federico C., Prinsesse Margrethe, Rotterdam, France, Shalom, Canberra, Michelangelo, Oceanic, Sagafjord, QE2, Nordic Prince, Dronning Ingrid, Peder Paars and Tycho Brahe.

Ship Style is essential reading for those interested in maritime history as well as anyone curious about modern architecture and interior design.
Formato papel
[Sin existencias. Plazo de entrega breve]
PVP.

48,00€
Otros libros de Dawson, Philip
[Sin existencias. Plazo de entrega breve]

PVP. 45,00€