Run the Gauntlet "the Chanel Dash 1942"
Ford, Ken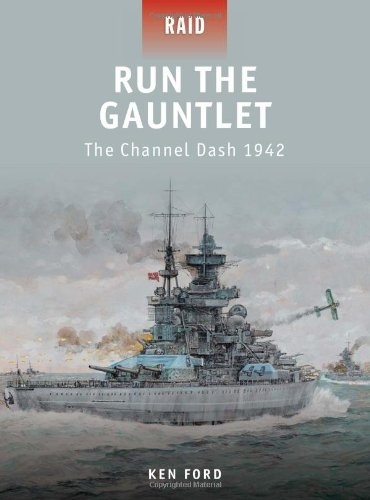 Formato papel
[En stock. Entrega en 24 / 48 horas]
PVP.

15,00€
Run the Gauntlet "the Chanel Dash 1942"
Ford, Ken
Comenta y valora este libro
resumen
comentarios
índice
In February 1942, three of the major ships of the German surface fleet - the battle-cruisers Scharnhorst and Gneisenau, and the heavy cruiser Prinz Eugen - stormed out of the harbour at Brest on a dramatic voyage back to Germany. Passing through the straights of Dover, the ships faced everything the Royal Air Force and the Royal Navy could throw at them. In a dramatic running fight, the ships managed to sail right under the nose of history's greatest maritime nation to reach the safety of Germany. The brilliantly executed operation brought great humiliation to the British - Hitler, who had developed the plan, had judged perfectly the reaction of the British command to the Channel Dash. Repositioned, these fast, heavily armed ships went on to threaten the Allied Arctic convoys that kept Russia in the war at Stalingrad. This book tells the complete story of this great race, from the planning through to the repercussions of this unique Germany victory.
Formato papel
[En stock. Entrega en 24 / 48 horas]
PVP.

15,00€
Otros libros de Ford, Ken
[En stock. Entrega en 24 / 48 horas]

PVP. 19,00€

[En stock. Entrega en 24 / 48 horas]

PVP. 18,00€