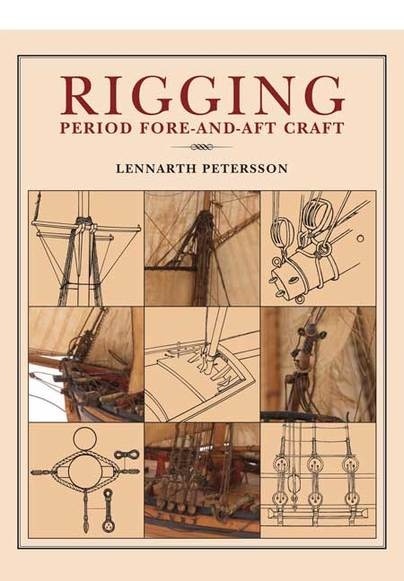 Formato papel
[En stock. Entrega en 24 / 48 horas]
PVP.

22,00€
Comenta y valora este libro
resumen
comentarios
índice
Employing superb, clear draughtsmanship this book illustrates each and every detail of the rigging of typical period fore-and-aft vessels.
The rigging of period ship models is arguably the most complex task that any modeller has to accomplish; the intricacies can be daunting and visual references limited. The author's first book, Rigging Period Ship Models, was a triumph of clarity for those needing to decipher the complexities of square rig and has now sold in multiple editions. This book does the same for fore-and-aft craft and deploys three typical eighteenth-century types an English cutter, a three-masted French lugger and an American schooner. Some 200 diagrams show clearly where each separate item of standing and running rigging is fitted, led and belayed. Whatever the requirements of the modelmaker, all the information is here.
This new paperback edition brings a visual clarity to the complexities of period rigging and will delight anyone with an interest in the rigging of traditional fore-and-aft craft.
Formato papel
[En stock. Entrega en 24 / 48 horas]
PVP.

22,00€
Otros libros de Petersson, Lennarth
[Sin existencias. Plazo de entrega breve]

PVP. 36,00€