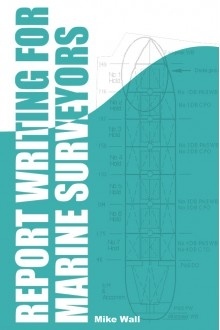 Formato papel
[Sin existencias. Plazo de entrega breve]
PVP.

140,00€
Comenta y valora este libro
resumen
comentarios
índice
Report Writing for Marine Surveyors is a valuable addition to the body of information available to marine surveyors. It is of particular value to new entrants to this global industry for whom writing detailed, accurate and concise survey reports is an essential job requirement.

Every marine surveyor, whatever age or level of experience, will find the advice, guidelines and practical examples supplied in this handy-sized book helpful. It will also help him better understand the importance of effective evidence gathering and the report writing process.

This book explains the essentials of good report writing and explains how to prepare reports in a format readers can follow logically.

Report Writing for Marine Surveyors is full of helpful diagrams and charts which are designed to illustrate every aspect of the marine surveying process likely to be encountered. Different types of report format, which may be used as templates, are included in the appendices.

Whether the reader is already an experienced marine surveyor or is about to enter the profession, this is one book which he should keep within reach.
Formato papel
[Sin existencias. Plazo de entrega breve]
PVP.

140,00€
Otros libros de Wall, Mike
[Sin existencias. Plazo de entrega breve]

PVP. 105,00€