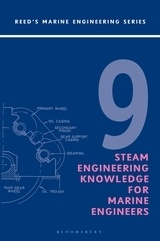 Formato papel
[En stock. Entrega en 24 / 48 horas]
PVP.

49,00€
Comenta y valora este libro
FICHA TÉCNICA
Editorial: Adlard Coles Nautical
ISBN:

978-1-4729-6881-4

Fecha de edición:

2019

Idioma:

Inglés

Dimensiones: 0 cm x 0 cm

Nº páginas:

0
resumen
comentarios
índice
This book is a companion to Volume 8 - General Engineering Knowledge" in the "Reed's Marine Engineering Series", and is based on the DoT sylabus of Engineering Knowledge for the Class 2 and Class 1 Engineers Steam Certificates and Steam Endorsements. It includes a selection of questions of the type set in the exams for Class 2 and Class 1 Engineers."
Formato papel
[En stock. Entrega en 24 / 48 horas]
PVP.

49,00€
Otros libros de Morton, Thomas D.
[Sin existencias. Plazo de entrega breve]

PVP. 63,00€