On the Water "a century of iconic maritime photography"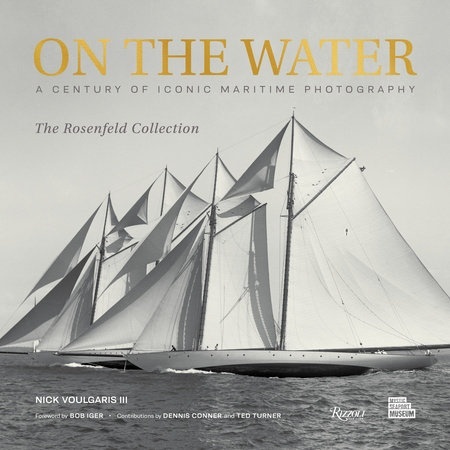 Formato papel
[Sin existencias. Plazo de entrega breve]
PVP.

75,00€
On the Water "a century of iconic maritime photography"
Comenta y valora este libro
FICHA TÉCNICA
Editorial: Rizzoli
ISBN:

978-0-8478-7346-3

Fecha de edición:

2023

Nº edición:

1

Idioma:

Inglés

Encuadernación:

Cartoné

Dimensiones: 0 cm x 0 cm

Nº páginas:

0

Materias: Navegación deportiva

/

Fotografía

/
resumen
comentarios
índice
The golden age of sailing and boating comes alive in this selection of photographs curated from the unparalleled archive of this great American sport.

The Rosenfelds' photographs of competition sailboats, billowing spinnakers, and graceful motor yachts not only document the most glamorous era of sailing and boating but also celebrate and capture the power, drama, and beauty of the maritime experience. These beautifully reproduced prints will transport the reader to the decks of daysailers, sleek America's Cup racing boats, vintage Chris-Craft runabouts, and elegant motor yachts from a bygone era.

Morris Rosenfeld and his sons defined maritime photography in the first half of the twentieth century the dynamic balance of sky and water, the perspective that emphasizes the boat, and the moment that captures its nature.

Each timeless image comes to life both through its story and in beautiful reproduction on the oversized pages. This is a celebration of the traditions of the nautical lifestyle and a siren song to the American pursuit of going to sea.
Formato papel
[Sin existencias. Plazo de entrega breve]
PVP.

75,00€