Norie's Nautical Tables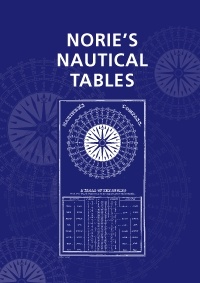 Formato papel
[Sin existencias. Plazo de entrega breve]
PVP.

35,00€
Norie's Nautical Tables
Comenta y valora este libro
FICHA TÉCNICA
Editorial: Imray
ISBN:

978-1-78679-038-5

Fecha de edición:

2018

Idioma:

Castellano

Encuadernación:

Rústica

Dimensiones: 0 cm x 0 cm

Nº páginas:

0
resumen
comentarios
índice
This famous set of mathematical tables was first published in 1803. It has been a bestseller ever since, and despite developments in electronic navigation it remains an essential requirement for anyone learning and practising astro-navigation. Last updated in 1994, the editor, George Blance, has worked for some time on the modernisation of all the tables for this major new edition.
New tables have been included and obsolete ones deleted to conform with the changing techniques of navigation, with the aim of improving the accuracy of the calculated position and reducing the tedium of the calculation. All the tables required for coastal and deep sea navigation are included. A simple uniform method of interpolation for all the trigonometrical tables is used. Certain tables and data are also included which are not readily available on board ship or are only used in the examination room.

The section 'Seaports of the World' has also been extensively updated and restructured with several hundred additional ports. The ports are listed geographically in the following order from Arctic Russia, Scandinavia, the Baltic Sea, the Atlantic coast of Europe, the Mediterranean Sea, West Africa, East Africa, Arabia, the Persian Gulf, the Indian sub-continent, the Far East, Australasia, the west coast of North and South America and finally the east coast of North and South America. At the back of the section is an index of the seaports.
Formato papel
[Sin existencias. Plazo de entrega breve]
PVP.

35,00€