Nicholls's Seamanship and Nautical Knowledge.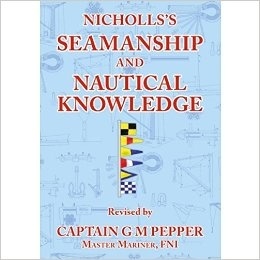 Formato papel
[En stock. Entrega en 24 / 48 horas]
PVP.

72,00€
Nicholls's Seamanship and Nautical Knowledge.
Comenta y valora este libro
FICHA TÉCNICA
Editorial: Brown, Son and Ferguson, LTD.
ISBN:

978-1-84927-051-9

Fecha de edición:

2014

Nº edición:

29

Idioma:

Inglés

Encuadernación:

Tapa dura

Dimensiones: 15 cm x 22 cm

Nº páginas:

528

Materias: Navegación

/
resumen
comentarios
índice
Nicholls's Seamanship and Nautical Knowledge has been recognised as a standard volume on nautical subjects for many years. The addition of Nautical Knowledge to the title indicates that this is not just a book on seamanship but one that seeks to provide basic information on many of the matters covered and identifies where the mariner can find an authoritative reference. This new 29th edition, the first revision for over ten years, has been extensive and concentrates on legislative changes which seem to occur with ever greater frequency. While much basic information is unchanged, three new chapters are the result of splitting previous subjects and the addition of a new chapter on environmental matters.
Formato papel
[En stock. Entrega en 24 / 48 horas]
PVP.

72,00€