Lloyd's Maritime Atlas of World Ports and Shipping Places 2018-2019.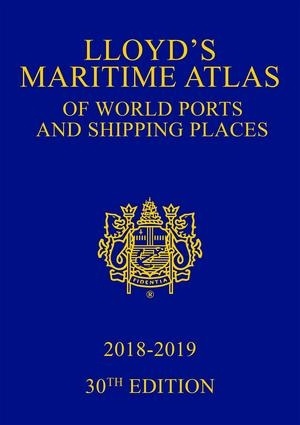 Formato papel
[Sin existencias. Plazo de entrega breve]
PVP.

180,00€
Lloyd's Maritime Atlas of World Ports and Shipping Places 2018-2019.
Comenta y valora este libro
FICHA TÉCNICA
Editorial: Routledge
ISBN:

978-1-138-04923-9

Fecha de edición:

2017

Idioma:

Castellano

Encuadernación:

Tapa dura

Dimensiones: 0 cm x 0 cm

Nº páginas:

0
resumen
comentarios
índice
Published since 1951, Lloyd's Maritime Atlas is the oldest and most respected atlas in the shipping industry. It provides a comprehensive reference for locating the world's ports and shipping places, including major canal and river systems in addition to all of the main road, rail and airport connections.

Commercial ports are covered in a clear and concise manner, focusing on the world's busiest trading routes. In addition, the atlas features world and regional marine distance tables, a comprehensive user guide, and detailed statistics on commercial vessel movements, characteristics and casualties.

Features of the 2018-2019 edition:

Fully updated thematic world maps including ebola no-go areas for shipping.
Precise latitude and longitude co-ordinates of over 8,000 ports and shipping places from around the world.
Unique indexing system allowing users to search both geographically and alphabetically and view the features of each port, including for the first time LNG imports/exports.
Free CD-ROM including piracy hotspots, search and rescue centres, and petroleum/bunker ports.
This book continues to be the premier reference guide for shipping professionals worldwide.
Formato papel
[Sin existencias. Plazo de entrega breve]
PVP.

180,00€