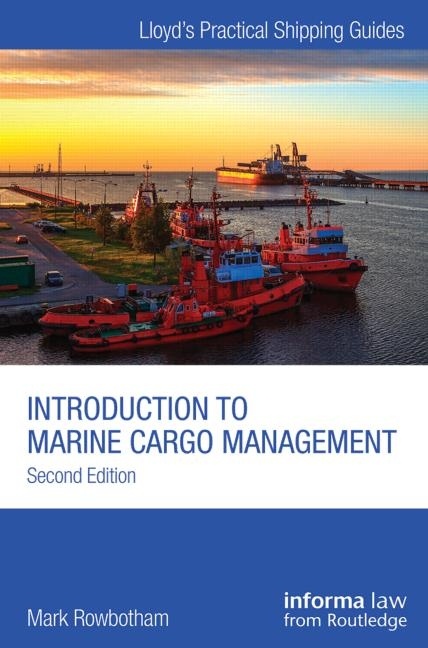 Formato papel
[En stock. Entrega en 24 / 48 horas]
PVP.

255,00€
Comenta y valora este libro
FICHA TÉCNICA
Editorial: Routledge
ISBN:

978-0-415-73241-3

Fecha de edición:

2014

Nº edición:

2

Idioma:

Inglés

Dimensiones: 0 cm x 0 cm

Nº páginas:

0
resumen
comentarios
índice
Cargo management, especially in the maritime sphere, plays a vital role in the transfer of goods between seller and buyer. However, despite over 90% of the world's international trade being conducted by sea, often very little is known about this subject by either party.

This unique text provides a clear and comprehensive introduction to the principal elements involved in the management of marine cargo and the carriage of goods by sea. Not only does it analyse key theories and debates in the maritime freight sector, it is equally instructive on practice and logistics. Furthermore, the book provides a thorough guide to the roles and responsibilities of all parties involved in this dynamic industry.

This second edition has been fully revised and updated to incorporate the very latest changes in cargo management legislation and procedures, including:

Offshore oil & gas supply management
The revised INCOTERMS 2010
Tramp shipping and spot cargo trading
Project cargo management
Dry and liquid bulk cargo management
The IMDG Code and the marine carriage of dangerous and hazardous goods
Cabotage
Salvage
Risk management and best practice
This is an essential guide for shipping professionals, academics and students of marine logistics, and international trade.
Formato papel
[En stock. Entrega en 24 / 48 horas]
PVP.

255,00€