Imray Explorer Guide - Tidal Streams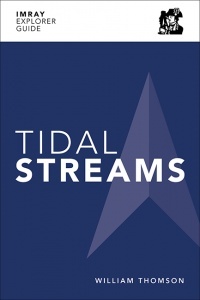 Formato papel
[En stock. Entrega en 24 / 48 horas]
PVP.

17,00€
Imray Explorer Guide - Tidal Streams
Comenta y valora este libro
FICHA TÉCNICA
Editorial: Imray
ISBN:

978-1-78679-294-5

Fecha de edición:

2022

Nº edición:

1

Idioma:

Inglés

Encuadernación:

Rústica

Dimensiones: 0 cm x 20 cm

Nº páginas:

0

Materias: Navegación deportiva

/
resumen
comentarios
índice
Part of an exciting new series of small format guides which help you better understand the sea by William Thomson FRGS.
This is the essential guide to Tidal Streams, clearly explained through a seamless blend of simple descriptions and rich infographics.

Tidal Streams are currents that flow both ways along the coast and they can have a dramatic impact on your adventures, affecting how far and fast you can travel while creating dangerous phenomena to navigate around. In this Explorer Guide, William demystifies their workings and shares the secrets of streams for everyone.

Inspired by explorations on his catamaran Luna, William has drawn upon a mixture of practical experience and theoretical study to create this Explorer Guide, equipping you with the knowledge to know what to expect where and when. With that know-how you can then make decisions with more confidence, planning adventures to harness the energy of tidal streams and Seas The Power'.

William is the founder of Tide School (www.tide-school.com) and author of Book of Tides who is currently on a long-term sailing voyage with his young family aboard their yellow catamaran, Luna.
Formato papel
[En stock. Entrega en 24 / 48 horas]
PVP.

17,00€