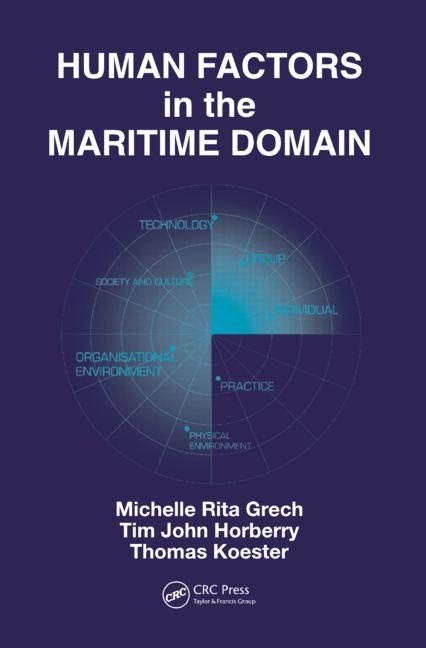 Formato papel
[Sin existencias. Plazo de entrega breve]
PVP.

85,00€
Comenta y valora este libro
resumen
comentarios
índice
The piecemeal fashion in which human factors research has been conducted in the maritime domain makes information retrieval available only by scanning through numerous research journals and conference papers. Bringing together human factors information from this and other domains, Human Factors in the Maritime Domain integrates a common body of knowledge into one single volume.

The book provides the vital background information necessary to acquire a core knowledge base and a much-needed overview of human factors within the maritime domain. It starts by putting the topic into an historical and theoretical context, moves onto more specific and detailed topics and contemporary thinking in human factors, then reviews new maritime technology. The authors take a holistic approach based on a model of the socio-technical system of work in the maritime domain. They synthesize available knowledge and research, then present in an easily acceptable framework with example, illustrations, and case studies whenever possible, making the text rigorous, useful, and enjoyable.

The three authors draw on a range of diverse backgrounds including working as a maritime surveyor, transport consultant, human factors lecturer, and mechanical engineer. They have undertaken maritime research in Denmark, Australia, Malta, and the UK. They have published several other human factor books on related topics. This combination of human factors knowledge, maritime wisdom, and substantial publication experience results in a book that is effective and practical.
Formato papel
[Sin existencias. Plazo de entrega breve]
PVP.

85,00€