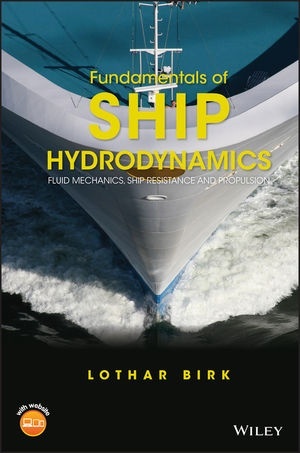 Formato papel
[Sin existencias. Plazo de entrega breve]
PVP.

160,00€
Comenta y valora este libro
resumen
comentarios
índice
Bridging the information gap between fluid mechanics and ship hydrodynamics

Fundamentals of Ship Hydrodynamics is designed as a textbook for undergraduate education in ship resistance and propulsion. The book provides connections between basic training in calculus and fluid mechanics and the application of hydrodynamics in daily ship design practice. Based on a foundation in fluid mechanics, the origin, use, and limitations of experimental and computational procedures for resistance and propulsion estimates are explained.

The book is subdivided into sixty chapters, providing background material for individual lectures. The unabridged treatment of equations and the extensive use of figures and examples enable students to study details at their own pace.
Formato papel
[Sin existencias. Plazo de entrega breve]
PVP.

160,00€
Otros libros de Bird, Vanessa
[En stock. Entrega en 24 / 48 horas]

PVP. 38,00€