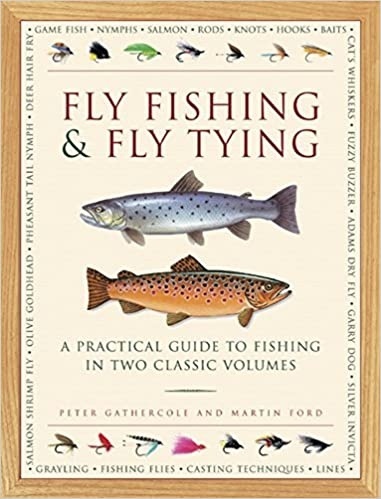 Formato papel
[Sin existencias. Plazo de entrega breve]
PVP.

25,00€
Comenta y valora este libro
FICHA TÉCNICA
Editorial: Anness Publishing Ltd
ISBN:

978-0-7548-2887-7

Fecha de edición:

2022

Nº edición:

1

Idioma:

Inglés

Dimensiones: 0 cm x 0 cm

Nº páginas:

0
resumen
comentarios
índice
This wonderful gift box set offers two guidebooks on the exhilarating sport of fly fishing. It includes expert advice on where and how to fish, and casting techniques, and a visual directory of artificial flies and how to make your own, all shown in more than 530 photographs and diagrams.
Formato papel
[Sin existencias. Plazo de entrega breve]
PVP.

25,00€
Otros libros de Ford, Carolyn F.
[Sin existencias. Plazo de entrega breve]

PVP. 50,00€

[Sin existencias. Plazo de entrega breve]

PVP. 78,00€