ebook Model course 3.22: Flag State Implementation, 2010 Edition
T322E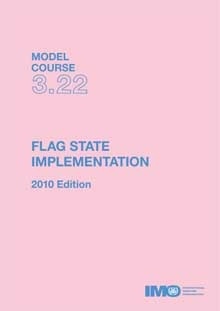 Formato papel
[Sin existencias. Plazo de entrega breve]
PVP.

44,52€
ebook Model course 3.22: Flag State Implementation, 2010 Edition
T322E
Comenta y valora este libro
FICHA TÉCNICA
Editorial: I.M.O.
ISBN:

978-92-8016-121-2

Idioma:

Castellano

Dimensiones: 0 cm x 0 cm

Nº páginas:

0
resumen
comentarios
índice
With an aim to assist flag State administrations in improving the ability of officers in charge to implement the international and national safety, pollution prevention and maritime security standards efficiently, this course is intended to provide officers of the Maritime Safety Administration with information on the different obligations and duties of the flagStateas required by the United Nations Convention on the Law of the Sea (UNCLOS). It describes how the flag State administration would efficiently discharge such obligations and duties.

This course also covers the international standards and obligations originated from the IMO international conventions and other mandatory instruments, as detailed in IMO Resolution A.996(25), Code for the implementation of mandatory IMO instruments, 2007. Moreover, this course covers the roles of the Maritime Safety Administration with regard to the non-convention ships and the working conditions and occupational safety of seafarers (ILO conventions).

The course includes classrooms instructions, supported where necessary by on-job field training.
Formato papel
[Sin existencias. Plazo de entrega breve]
PVP.

44,52€