Dive Palau "The Shipwrecks"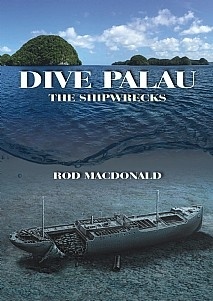 Formato papel
[Sin existencias. Plazo de entrega breve]
PVP.

0,00€
Dive Palau "The Shipwrecks"
Comenta y valora este libro
resumen
comentarios
índice
Recounted with his usual level of meticulous historical research, Rod weaves an easily readable account of the build-up to and implementation of Operation Desecrate 1 the raid undertaken to destroy Japanese ships and aircraft in the lagoons of Palau. He uses his intimate knowledge of shipwrecks to reveal in glorious detail each of the 20 major Japanese WWII shipwrecks lying at the bottom of the Palauan lagoons today.
On 30th March, 1944 Grumman F6F Hellcat fighters made an Initial fighter sweep of the lagoon to destroy Japanese air cover. Simultaneously Grumman Avenger torpedo-bombers dropped their mines in the channels around the lagoon to block Japanese ships attempting to escape the following onslaught. With the Japanese naval fortress quickly becoming a prison and with Japanese air cover quickly destroyed, successive group strikes of torpedo bombers and dive-bombers swept over the lagoon, sinking the shipping and destroying the airfields. Palau was neutralised as a Japanese naval and air base in a repeat of the same Task Force 58 raid, Operation Hailstone, on Truk Lagoon 1,000 miles to the east just six weeks earlier.
Today, 20 major Japanese WWII shipwrecks lie in the beautiful clear waters of the tropical paradise of Palau surrounded by reefs and coral wall drop-offs. A number of long-lost wrecks have recently been relocated including a Japanese freighter filled with depth charges and Army helmets. This was found in 1989 but remained unidentified until now after painstaking research Rod reveals her identify for the first time in the book. Each wreck is covered in detail and is supported by underwater photography and by fabulous illustrations by renowned artist Rob Ward. The shipwrecks of Palau are now revealed.
Formato papel
[Sin existencias. Plazo de entrega breve]
PVP.

0,00€