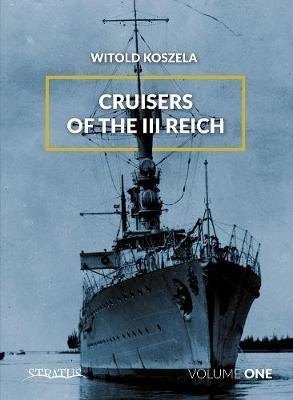 Formato papel
[En stock. Entrega en 24 / 48 horas]
PVP.

52,00€
Comenta y valora este libro
FICHA TÉCNICA
Editorial: Stratus S.C.
ISBN:

978-83-659-5884-6

Fecha de edición:

2021

Nº edición:

1

Idioma:

Inglés

Encuadernación:

Tapa dura

Dimensiones: 0 cm x 0 cm

Nº páginas:

0

Materias: Historia naval y marítima

/
resumen
comentarios
índice
The first of two volumes which tell the stories of and illustrate all the German cruisers that were in Kriegsmarine service during WWII.

The author describes the history of the ships in the order in which they entered service, devoting much precise attention to their construction and their differences in construction from other ships (Emden, Konigsberg, Karlsruhe, Koln, Leipzig)

The author also reviews the history of the Kriegsmarine service, the many curiosities in its policy and people who had a direct influence on the fate of these ships.

All the ships are described and illustrated with full technical specifications. The book is profusely illustrated with the author's own scale drawings.
Formato papel
[En stock. Entrega en 24 / 48 horas]
PVP.

52,00€
Otros libros de kosezla, witold
[En stock. Entrega en 24 / 48 horas]

PVP. 13,00€

[En stock. Entrega en 24 / 48 horas]

PVP. 22,00€