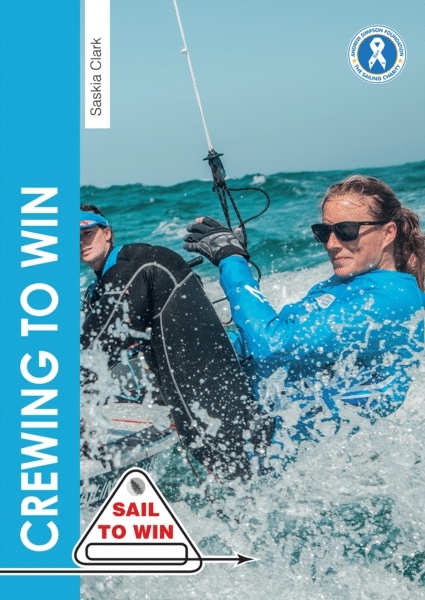 Formato papel
[En stock. Entrega en 24 / 48 horas]
PVP.

28,00€
Comenta y valora este libro
resumen
comentarios
índice
The crew of a racing boat is as important as the helmsman they work as a team to sail as fast as they can. But different members of that team have different roles in the boat. In addition to the obvious roles which belong to the crew trimming the jib and spinnaker and helping keep the boat upright the crew can also contribute to tactics, boat tuning, watching the competition and so on.

In this book, Olympic gold medallist crew, Saskia Clark, describes all that is needed to become a top-rate crew, or just be a better crew at whatever level you want to compete at.

She initially takes you through getting started as a crew and team choosing a boat and setting your goals. She then turns to the specific crewing skills of hiking, trapezing, tacking, gybing, handling the spinnaker and good boatspeed on each leg of the course. The focus then turns to racing and particularly the roles of each member of the team, communication, decision making and execution around the race course.

Packed with photographs this is the ultimate book for crews whether they be trying to win a championship or just wanting to sail at their local club. If your helm doesn't buy it for you, treat yourself!
Formato papel
[En stock. Entrega en 24 / 48 horas]
PVP.

28,00€