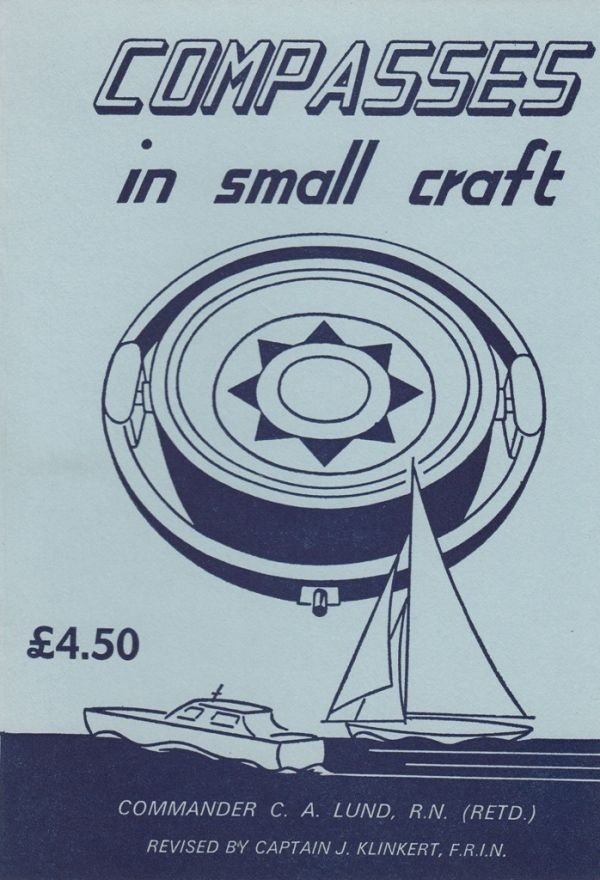 Formato papel
[Sin existencias. Plazo de entrega breve]
PVP.

9,50€
Comenta y valora este libro
FICHA TÉCNICA
Editorial: Brown, Son and Ferguson, LTD.
ISBN:

978-0-85174-453-7

Fecha de edición:

1983

Idioma:

Inglés

Encuadernación:

Rústica

Dimensiones: 0 cm x 0 cm

Nº páginas:

62
resumen
comentarios
índice
Written to enable the owner or skipper of a small vessel to ascertain the deviation of his compass and correct it.
Principal causes of deviation are described. Methods shown are simple and have been used by the author in correcting the compasses of small craft up to 70 tons. Correction of a compass in a large steel vessel is a more complicated business, and needs the services of a professional Compass Adjuster.
Formato papel
[Sin existencias. Plazo de entrega breve]
PVP.

9,50€
Otros libros de Lund, C. A.
[Sin existencias. Plazo de entrega breve]

PVP. 0,00€