Cartography "Visualization of Spatial Data"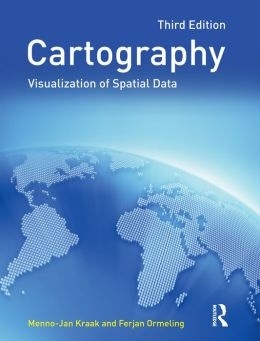 Formato papel
[Sin existencias. Plazo de entrega breve]
PVP.

58,90€
Cartography "Visualization of Spatial Data"
Comenta y valora este libro
FICHA TÉCNICA
Editorial: Routledge
ISBN:

978-0-273-72279-3

Fecha de edición:

2009

Nº edición:

3

Idioma:

Inglés

Encuadernación:

Rústica

Dimensiones: 0 cm x 0 cm

Nº páginas:

0

Materias: Navegación

/

Cartografía

/
resumen
comentarios
índice
This revised and updated edition integrates the latest in modern technology with traditional cartographic principles. While providing a solid conceptual foundation in cartographic methodology, the text also introduces the very latest advances that have greatly influenced cartographic techniques. The new edition reflects the increasing importance of cartography as the basis for further geographical study, the text has been updated throughout and chapters on the latest developments in cartography have been integrated. There is also a more widespread emphasis on multimedia and the web.
Formato papel
[Sin existencias. Plazo de entrega breve]
PVP.

58,90€