Cargo Stowage and Securing (CSS) Code, 2011 Edition e-reader
KB292E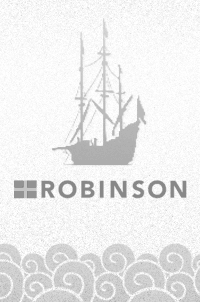 Formato papel
[En stock. Entrega en 24 / 48 horas]
PVP.

16,27€
Cargo Stowage and Securing (CSS) Code, 2011 Edition e-reader
KB292E
Comenta y valora este libro
resumen
comentarios
índice
This IMO digital publication (e-reader) is in EBK format for use on a single computer/laptop with our Windows-based e-reader software, "The IMO Bookshelf". If your customer does not already have this software installed on their computer, it can be downloaded, free of charge here: www.imo.org/en/Publications/Pages/Bookshelf.aspx

Once you have purchased this title, go to 'My Transactions'. By following the relevant link, you will then be transferred to our Virtual Publications site where you can assign this title to your customer.

You may print 10% of the text (approx. a chapter) at a time from a single title with a maximum of 75 pages per day across all titles (not pdf).

This publication presents amendments to the CSS Code, the most recent of which were approved at the eighty-seventh session of the Maritime Safety Committee (12 to 21 May 2010).

Guidance on providing safe working conditions for securing of containers on deck;
-Revised guidelines for the preparation of the Cargo Securing Manual;
-Amendments to the elements to be taken into account when considering the safe stowage and securing of cargo units and vehicles in ships;
-Amendments to the guidelines for securing arrangements for the
transport of road vehicles on ro-ro ships.
Formato papel
[En stock. Entrega en 24 / 48 horas]
PVP.

16,27€