British Naval Intelligence through the Twentieth Century
Boyd, Andrew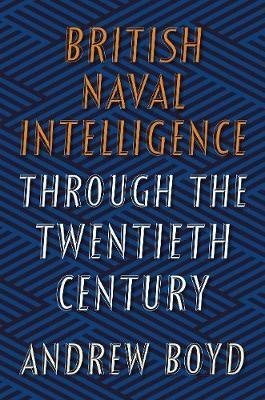 Formato papel
[Sin existencias. Plazo de entrega breve]
PVP.

42,00€
British Naval Intelligence through the Twentieth Century
Boyd, Andrew
Comenta y valora este libro
FICHA TÉCNICA
Editorial: Seaforth Publishing
ISBN:

978-1-5267-3659-8

Fecha de edición:

2020

Nº edición:

1

Idioma:

Inglés

Encuadernación:

Tapa dura

Nº páginas:

680
resumen
comentarios
índice
This is the first comprehensive account of how intelligence influenced and sustained British naval power from the mid nineteenth century, when the Admiralty first created a dedicated intelligence department, through to the end of the Cold War. It brings a critical new dimension to our understanding of British naval history in this period while setting naval intelligence in a wider context and emphasising the many parts of the British state that contributed to naval requirements. It is also a fascinating study of how naval needs and personalities shaped the British intelligence community that exists today and the concepts and values that underpin it.

The author explains why and how intelligence was collected and assesses its real impact on policy and operations. It confirms that naval intelligence was critical to Britain's survival and ultimate victory in the two World Wars but significantly reappraises its role, highlighting the importance of communications intelligence to an effective blockade in the First, and according Ultra less dominance compared to other sources in the Second. It reveals that coverage of Germany before 1914 and of the three Axis powers in the interwar period was more comprehensive and effective than previously suggested; and while British power declined rapidly after 1945, the book shows how intelligence helped the Royal Navy to remain a significant global force for the rest of the twentieth century, and in submarine warfare, especially in the second half of the Cold War, to achieve influence and impact for Britain far exceeding resources expended.

This compelling new history will have wide appeal to all readers interested in intelligence and its crucial impact on naval policy and operations.
Formato papel
[Sin existencias. Plazo de entrega breve]
PVP.

42,00€
Otros libros de Boyd, Andrew
[En stock. Entrega en 24 / 48 horas]

PVP. 19,00€

[Sin existencias. Plazo de entrega breve]

PVP. 42,00€