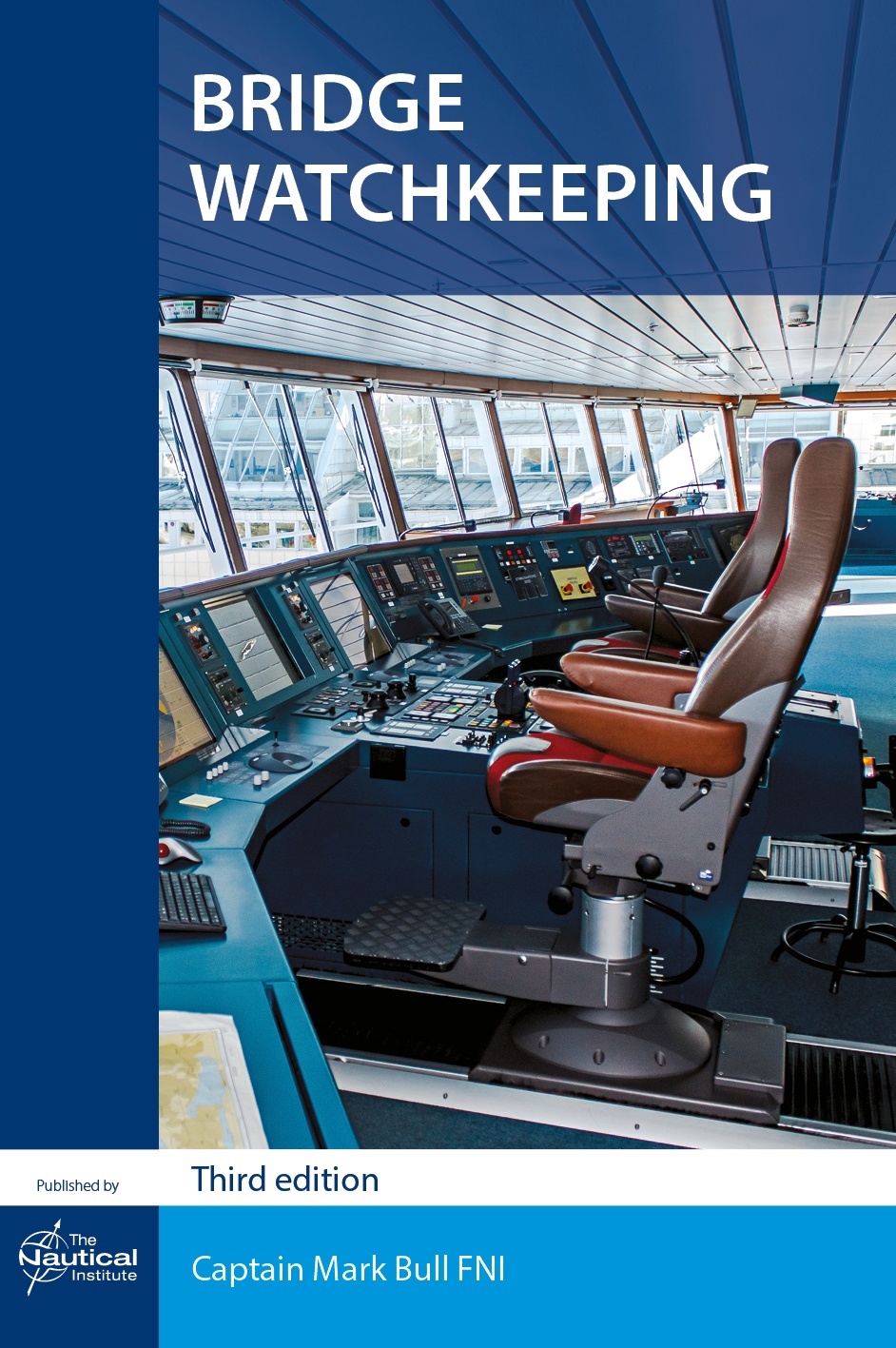 Formato papel
[Sin existencias. Plazo de entrega breve]
PVP.

99,00€
Comenta y valora este libro
resumen
comentarios
índice
The third edition of Bridge Watchkeeping is completely revised, fully updated for the electronic bridge era and thoroughly practical. The book is set to become an indispensable companion for recently qualified watchkeepers as they take on their new responsibilities.

Author Captain Mark Bull FNI's clear text makes the book a pleasure to read as he covers the OOW's tasks in logical order, highlighting potential pitfalls and ways to avoid them, from preparation for sea, pilotage and the transition from coastal to ocean navigation, to anchoring, berthing and closing down the bridge after arrival in port.

Captain Bull stresses the importance of the OOW being aware of aspects affecting human performance such as fatigue and physical and mental health.

Given that human error is acknowledged as the primary cause of a majority of navigation-related shipping casualties, everyone responsible for ships and their cargoes and crews has a vested interest in promoting best practice in watchkeeping. As Captain Peter Boyle FNI states in his Foreword, A careful reading and study of this book will give the junior navigating officer a very firm professional foundation.

Formato papel
[Sin existencias. Plazo de entrega breve]
PVP.

99,00€