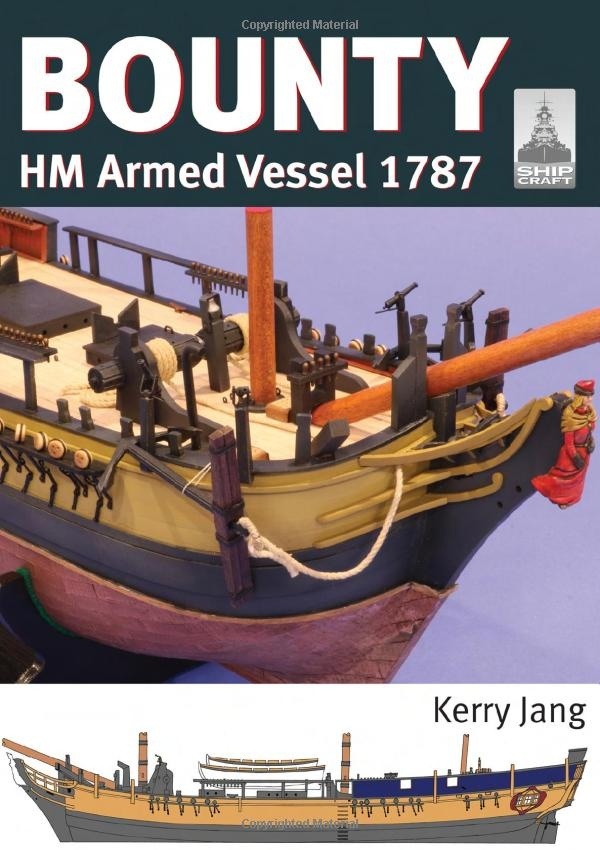 Formato papel
[Sin existencias. Plazo de entrega breve]
PVP.

26,50€
Comenta y valora este libro
FICHA TÉCNICA
Editorial: Seaforth Publishing
ISBN:

978-1-3990-2289-7

Fecha de edición:

2023

Nº edición:

1

Idioma:

Inglés

Encuadernación:

tapa blanda

Dimensiones: 0 cm x 27 cm

Nº páginas:

64

Materias: Modelismo naval

/
resumen
comentarios
índice
The ShipCraft' series provides in-depth information about building and modifying model kits of famous warships. Previously, these have generally covered plastic and resin models of 20th century subjects but, like the previous volume on Nelson's Victory, this is a radical departure not only a period sailing ship but one for which kits are available in many different materials and scales. This requires some changes to the standard approach, but the main features of the series remain constant.

Bounty, a merchant vessel purchased to undertake a special mission to the South Pacific, will always be remembered for the drama of the mutiny against Captain Bligh and his epic open-boat voyage that followed. The events inspired many books, and at least three major movies, and make the ship one of the most popular of all ship modeling subjects. Despite the ship's fame, and the vast range of kits it has inspired, there are question marks over many aspects of the vessel's fitting and, especially, how it was painted. This volume tackles these questions, reconstructing convincing color schemes for the ship both as a merchant vessel and in naval service. The modeling section reviews the strengths and weaknesses of available kits, lists commercial accessory sets for super-detailing, and provides hints on modifying and improving the basic kit, including the complexities of rigging. This is followed by an extensive photographic gallery of selected high-quality models in a variety of scales, and coverage concludes with a section on research references books, monographs, large-scale plans and relevant websites.

Following the pattern of the series, this book provides an unparalleled level of visual information paint schemes, models, line drawings and photographs and is simply the best reference for anyone setting out to model this imposing three-decker.
Formato papel
[Sin existencias. Plazo de entrega breve]
PVP.

26,50€
Otros libros de Jang, Kerry
[Sin existencias. Plazo de entrega breve]

PVP. 26,00€

[En stock. Entrega en 24 / 48 horas]

PVP. 42,00€

[En stock. Entrega en 24 / 48 horas]

PVP. 38,00€