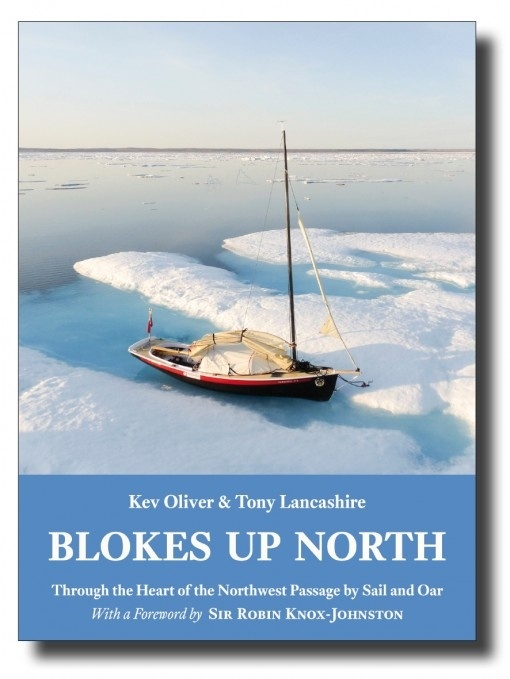 Formato papel
[Sin existencias. Plazo de entrega breve]
PVP.

19,00€
Comenta y valora este libro
FICHA TÉCNICA
Editorial: Lodestar Books
ISBN:

978-1-907206-24-5

Fecha de edición:

2014

Idioma:

Inglés

Encuadernación:

Rústica

Nº páginas:

252
resumen
comentarios
índice
"… this expedition was to try something extremely difficult, perhaps not possible, but if we always flinched from attempting the difficult things in life then humans would never have progressed … we are living in an increasingly risk-averse society, but risk is what makes the adrenalin flow, brings spice into our lives and shows others that risks are part of living. Far from being discouraged it should be supported."
—Sir Robin Knox-Johnston

In a post-exploration world, two relatively ordinary blokes, serving Royal Marines, decided they wanted an extraordinary 21st century adventure. In this refreshingly honest account they re-live the highs and lows of sailing and rowing a tiny open boat, completely unsupported, through one of the most iconic wilderness waterways on the planet—the Northwest Passage across the top of Canada.
They describe battling with an Arctic storm miles from land and being caught in the worst sea ice for more than a decade. At one point they are forced to drag Arctic Mariner, their seventeen-foot boat, across ten miles of broken pack ice to reach open water.
Their story is enriched by the Inuit people and the incredible wildlife they met along the way, including all-too-close encounters with both grizzly and polar bears. And they relate with honesty how the isolation and stresses of the high Arctic shaped the bond between their two very different personalities.
This is neither an exposé of global warming, nor a detailed study of Inuit culture. It is not particularly long on the historical quest for the Northwest Passage. It is quite simply the tale of two blokes, up north.
Formato papel
[Sin existencias. Plazo de entrega breve]
PVP.

19,00€