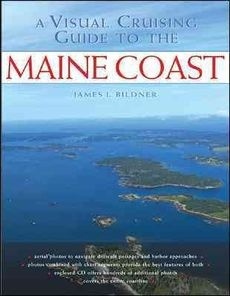 Formato papel
[Sin existencias. Plazo de entrega breve]
PVP.

29,00€
Comenta y valora este libro
resumen
comentarios
índice
When you navigate the coast of Maine, a picture is worth a thousand words.

A Visual Cruising Guide to the Maine Coast takes the guesswork out of navigating Maine's intricate, reef-strewn waters, ensuring that your next voyage through this coastal paradise will be picture-perfect.

Inside you will find more than 180 full-color aerial photographs that provide "by-the-picture" navigational guidance for Maine's treasured harbors, difficult passages, and hidden approaches.

Author James Bildner has added chart segments and recommended course lines to these low-altitude photos, giving you a unique, at-a-glance guide to sailing around Maine.
Formato papel
[Sin existencias. Plazo de entrega breve]
PVP.

29,00€