A Strange Whim of the Sea: The Wreck of the USS Macaw
Loughman, Tim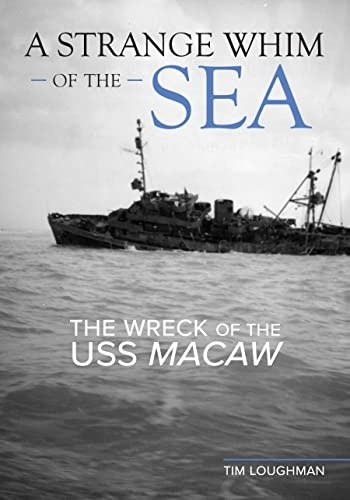 Formato papel
[En stock. Entrega en 24 / 48 horas]
PVP.

39,00€
A Strange Whim of the Sea: The Wreck of the USS Macaw
Loughman, Tim
Comenta y valora este libro
resumen
comentarios
índice
On January 16, 1944, the submarine rescue vessel USS Macaw (ASR-11) ran aground at Midway Atoll while attempting to get a towing line to the stranded submarine USS Flier (SS-250). The Flier was pulled free six days later, but another three weeks of salvage efforts, plagued by rough seas and equipment problems, failed to dislodge the Macaw. Then on Saturday, February 12, amid an episode of freakishly enormous waves, the sea accomplished that task, nudging the ship from her perch backward into deeper water.

As night fell and the ship slowly sank, the 22 men on board
face=Calibri Lt. Cmdr. Paul W. Burton, USN, the captain, his executive officer and twenty enlisted men-sought refuge in the pilot house. By about 0230 Sunday, that compartment having flooded almost entirely, Burton gave the order to open the portside door and make for the foremast. Three men got to it and climbed it. Most of the rest were swept overboard. Five of the men, including Burton himself, died, as did three sailors from the base at Midway in a pair of unauthorized and effectively suicidal rescue attempts that morning.

Drawing on contemporaneous written statements by survivors of that night and interviews conducted over a span of thirty years, this book traces the lives of the Macaw and her enigmatic captain, from birth on San Francisco Bay to death at Midway. It tells a war story short on combat but not on drama, a wartime tragedy in which the conflict is more interpersonal, and perhaps intrapersonal, than international. Ultimately, for Paul Burton and the Macaw the real enemy was the sea, and in a deadly denouement told here in riveting detail, the sea won. Highlighting the underreported role auxiliary vessels played in the war, A Strange Whim of the Sea: The Wreck of the USS Macaw should engage the military historian and lay reader alike with the previously untold story it tells of struggle, sacrifice, death and survival in the Pacific in World War II.
Formato papel
[En stock. Entrega en 24 / 48 horas]
PVP.

39,00€