Friendship Across the Seas "The US Navy and the Japan Maritime Self-Defence Force"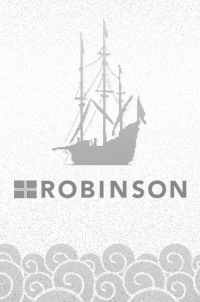 por Agawa, Naoyuki

(0 Comentarios)
Comenta y valora este libro
Editorial: Japan Library
ISBN: 9784866580555
Páginas: 306
Dimensiones: 0 cm x 0 cm
Encuadernación: Tapa dura
Idiomas: Inglés
Materias:
En stock. Entrega en 24 / 48 horas
---
Información detallada:
Resumen del libro
The Imperial Japanese Navy (IJN) had surprisingly deep respect and sympathy for the US Navy, despite being enemies at sea. The post-war Japan Maritime Self-Defense force (JMSDF) inherited that tradition, and the cooperation between the JMSDF and the US Navy has been the basis of a strong US-Japan alliance. The maritime friendship that has grown between the two navies occupies a unique position among US-Japan relationships. This book portrays, among others, the proud JMSDF officers and sailors who trained diligently prepared themselves to defend Japan, and retired nameless without fighting a single battle, quite unlike the heroes of the IJN.
---
---
Otros libros de Marina militar extranjera
Caresse, Philippe

Naval Institute Press (2020)

The ships of the Iowa class were and remain major achievements of which the U.S. Navy can be proud. They were capable of meeting any battleship in single combat. Neither the Bismack, Littorio, nos Nagato ...

NOVEDAD!!

Clemens, Marcos

Almena Ediciones (2010)

Después del acorazado alemán Bismarck, posiblemente el barco más conocido de la Segunda Guerra Mundial sea el japonés Yamato. Y es que todo era superlativo en él: el mayor y más pesado buque acorazado jamás ...

Goralski, Waldemar

Kagero (2019)

HMS Badsworth (L03) was one of eighty-six British Hunt-class escort destroyers. The class would eventually comprise four separate types built between 1939 and 1943. Design work on the class began in 1938. The Admiralty wanted ...

Goralski, Waldemar

Kagero (2019)

The Japanese Navy ordered two new battleships in 1912. They were an improved version of Fuso type battleships. Their construction was included in the equipment plan 8-4 of the fleet (8 battleships and 4 heavy ...

Koszela, Witold

Kagero (2019)

Petropavlovsk was part of the seven-ship unit of the Nikolaev type (project 1134B Berkut), which was a gas-turbine alternative design to the units of the project 1134A. They were classified as large ASW (anti-submarine warfare), ...
---
Otros libros de Siglos XIX, XX
---