British Battleships of the Victorian Era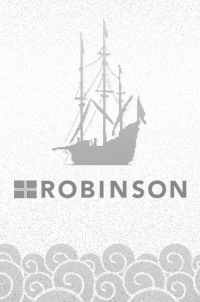 por Friedman, Norman

(0 Comentarios)
Comenta y valora este libro
Editorial: Seaforth Publishing
ISBN: 978-1-5267-0325-5
Páginas: 0
Dimensiones: 0 cm x 0 cm
Encuadernación: Rústica
Idiomas: Inglés
Fecha de la edición: 2018
Edición: 1
Materias:
NOVEDAD!!

Sin existencias. Plazo de entrega breve
---
Información detallada:
Resumen del libro
This is a companion volume to Friedman s highly successful _British Battleship 1906 1946_ and completes his study of the Royal Navy s capital ships. Beginning with the earliest installation of steam machinery in ships of the line, the book traces the technological revolution that saw the introduction of iron hulls, armour plate, shell-firing guns and the eventual abandonment of sail as auxiliary propulsion. This hectic development finally settled down to a widely approved form of pre-dreadnought battleship, built in large numbers and culminating in the _King Edward VII_ class. As with all of his work, Friedman is concerned to explain why as well as how and when these advances were made, and locates British ship design firmly within the larger context of international rivalries, domestic politics and economic constraints. The result is a sophisticated and enlightening overview of the Royal Navy s battle fleet in the latter half of the nineteenth century. It is also well illustrated a comprehensive gallery of photographs with in-depth captions is accompanied by specially commissioned plans of the important classes by A D Baker III, and a colour section featuring the original Admiralty draughts, including a spectacular double gatefold. Norman Friedman is one of the most highly regarded of all naval writers, with an avid following, so for anyone with an interest in warships, the publication of this work will be a major event.
---
---
Otros libros de Friedman, Norman
Friedman, Norman

Naval Institute Press (2009)

Friedman, Norman

Seaforth Publishing (2019)

The overriding image of the First World War is the bloody stalemate of the Western Front, but although much of the action did occur on land, the overall shape of the war even the inevitability ...

NOVEDAD!!

Friedman, Norman

Seaforth Publishing (2019)

Although the Royal Navy did not invent the submarine, Norman Friedmans new book demonstrates how innovative the service was, to an extent which few will recognize. Its submarines performed well in combat in both world ...

NOVEDAD!!

Friedman, Norman

Seaforth Publishing (2019)

John Lambert was a renowned naval draughtsman whose plans were highly valued for their accuracy and detail by model makers and enthusiasts. By the time of his death in 2016 he had produced over 850 ...

NOVEDAD!!
---
Otros libros de Siglos XIX, XX
---